There is plenty to learn if you hope to become a successful sports bettor, but you shouldn't feel pressured to grasp all the information overnight.
Rather, set aside a bit of time either daily or weekly to focus on getting familiar with football betting and remember that practise makes perfect! Here are our top tips for football betting beginners.
7. Set a Budget and Stick to It
The golden rule of sports betting is never bet what you cannot afford to lose. Take an honest look at your finances and decide on an amount which you can afford to expend on football betting and never deviate from this amount.
You should never be in a situation in which you're relying on a win to get through the month.
6. Ignore Personal Bias
Personal bias is the enemy of a successful football bettor. Whether you love or loathe a team, if they're the best bet, you should absolutely take the opportunity to boost your bankroll.
Think about a match objectively and don't allow team favourites to get in the way.
5. Watch Plenty of Matches
You need to be properly informed if you're going to make the best betting decisions and that's why it's imperative to watch plenty of matches.
While all forms of research are important, watching individual players and teams in action will provide you with invaluable football betting insight.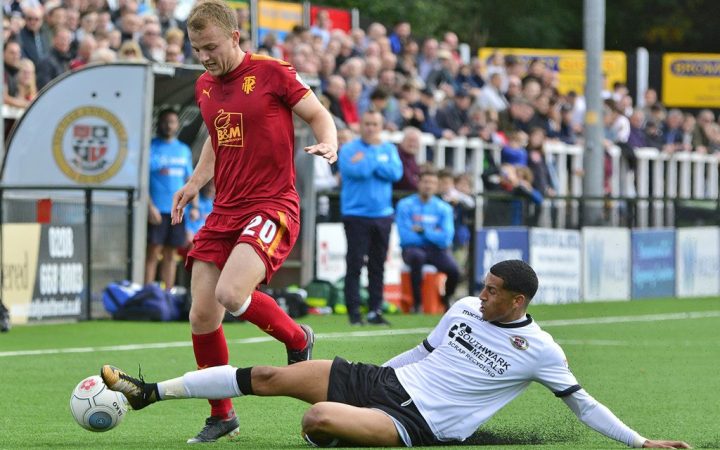 4. Do Varied Research
As previously stated, all forms of research are important in all forms for successful sports betting, including Australian sports betting, and you shouldn't rely solely on watching football matches.
Read game reports, opinion pieces, and keep on top of player and team statistics.
However, much of the information you'll come across is subjective and that's why it's important to gain insight from a variety of sources.
3. Learn to Identify Value
The only reason to place a wager on a football match should be that you've identified value in the market; otherwise you'll watch your bankroll deteriorate quickly.
It's imperative that you get into the habit of basing your wagers on value alone, while continuing to ignore personal bias. Even if you're just betting for fun, learning to identify value is still highly recommended.
2. Only Use Online Betting Sites
No other sports betting option comes close to the variety and accessibility of online sports betting. Here are just a few of the many advantages of online football betting:
It's secure, easy to use, and convenient
The odds on offer are consistently more attractive
There is more variety available to choose from
Bonuses and rewards will boost your betting power
1. Shop the Odds
While we strongly recommend creating an account with a reliable and reputable online sportsbook, this doesn't mean that you have to place a bet on your favourite site even if you've found more attractive odds on a competing site.
Create an account at more than one top-notch online sportsbook and shop the odds across all of them before placing your bets.
Happy betting on the Beautiful Game!