Football currently holds the record for being the world's most popular sport, with an estimated fanbase of around 3 billion people in total. It's a sport that has changed the course of history, with massive tournaments throughout the world, and is home to some of the best athletes of all time.
It's also the first choice when it comes to sports betting. This is partly due to its sheer popularity, but also because it's a game that everyone is extremely familiar with. Most people coming into football betting will be doing so because they have a passion for the game, but there are a few other reasons that football is a great choice for new bettors as we will explore here.
Excellent Coverage
For those that have tried to bet on less popular sports, they will have most likely have found that it's a bit more difficult to find a decent wager, usually because of a lack of coverage of an event. While it's never impossible to find the right bet, the more options that are on offer from bookies, the likelier it is that a bettor will find a deal that really works for them, and within their budget.
Football suffers from no such problem due to its popularity, meaning that it will be covered by almost all reputable bookmakers, especially when there are large events taking place. It's always worth keeping an eye out on all the latest from the betting world, as there are often great deals offered by bookies that are worth investing in.
Wide Range Of Bets
When it comes to choosing the right bet for football, bettors will quickly find that there's plenty of choice. It's among the most well-entrenched games in the betting scene, and bookies make it their business to offer their customers as many bets as they possibly can. This is why a bettor can usually expect to find bets for tournaments, full games, half games, and so much more.
Choice is key in finding success in the world of wagering, and the more choice that's available, the better the chance of winning big with a specific bet.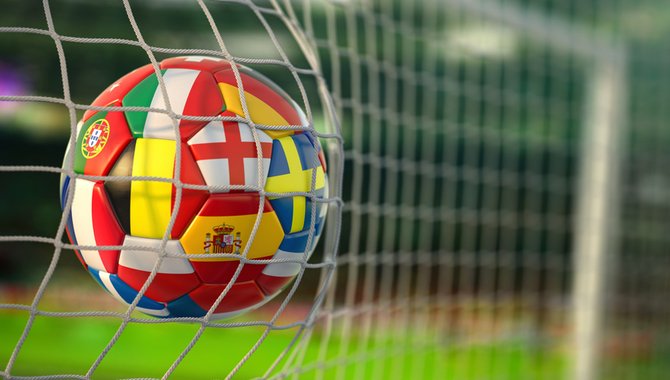 Plenty Of Information
One way of attaining a higher success rate with football betting is by doing lots of research. This can involve finding out more about a team and its players, how they did in previous events, whether any players have current injuries, and so much more.
The more information that a bettor has at their disposal, the better equipped they will be when taking out a wager. And football is a great choice in this regard – because it's so widely followed, there is lots of information lying around that a bettor can make use of, and it can often give them a competitive edge against other bettors as well as the house, and it's a skill that they can take to other pastimes, such as the bingo Australia offers.