Tennis is by far one of the most popular sports in the world today, being followed by countless millions, and giving rise to some of the most famous athletes in the sporting world. It's also an incredibly popular sport to bet on, especially for beginner punters who are looking for a simple game to start practising their betting skills.
What makes tennis attractive to new bettors is the range of bets that it has to offer, with some of them starting out incredibly simple, while others can be much more complicated, which means that there is just about something for everyone, no matter the level of experience.
The early stages of international tournaments are an especially great way of making successful bets, even if the odds tend to be lopsided. Tennis singles matches are often fairly straightforward to predict, which is why the range of odds is limited, but it's nevertheless a great sport to hone your Australian sports betting abilities.
1. Match Winner Betting
The most basic of tennis betting, and also the most common especially in the beginning stages of a tournament. Here, the punter simply wagers on the player that they believe will win the match. In this kind of betting, the most important factor for the punter is trying to get the best odds they can on a player.
Seasoned handicappers will often take this kind of betting seriously enough that they will spend countless hours comparing odds at different bookmaker sites.
2. Set Betting
In set betting, the punter puts money down on the exact result on the tennis match, which is based on the sets that are won by each player. It's important that the bettor takes the time to do their research for this kind of bet, especially if it's a singles game.
Knowing the player as well as possible can make a tremendous different – try and look at the player's history in terms of wins versus losses, as well as injuries sustained in the past, and where they sit on the international roster.
3. Tennis Futures Bets
Futures bets are wagers taken on which player the punter believes will win a tennis tournament overall. For most WTA and ATP tennis tournaments, the futures odds are posted by bookies around a week before the tournament begins.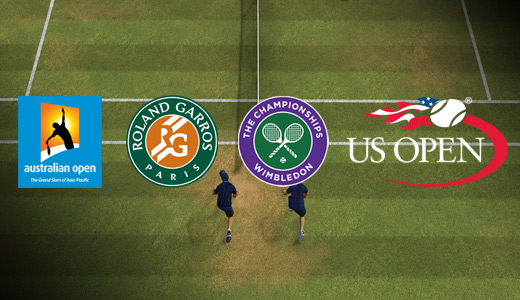 For others, such as Grand Slam tournaments, the betting offers will become available a few months before the event begins. Many bookmaker sites will offer futures bets for the end of year player who is ranked number 1 in the world. Note that it's important to know the injury history of a player before putting down money on a futures bet.
4. Prop Bets
Prop betting in tennis is particularly popular compared to other games, mainly due to the many numbers used in the game.
Every match uses various sets of numbers, so it's common for there to a large number of prop bets available.